Course for arts writers: disability and art 15.5.-12.6.2023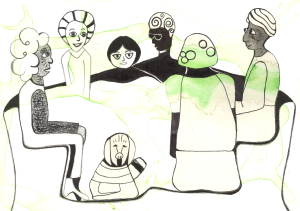 The course takes place in Helsinki. Participation is free of charge and open to anyone interested. Participants do not need to have previous knowledge or experience of writing about art, beginners are also welcome.
Course schedule
Mon 15.5. at 17-20 Kick-off meeting, Central Library Oodi, Kuutio (Helsinki)
Between meetings, writing independently about a work, exhibition or performance. Participants will receive a list of possible works to write about.
Sun 11.6. at 18-19 Discussion at the Cross Over festival in Central Library Oodi, Maijansali
Mon 12.6. at 17-20 Writing workshop in Keskustakirjasto Oodi, Kuutio (Helsinki). We will work further on our drafts.
Course facilitators
The instructors of the course are Sanni Purhonen (15.5. and 12.6.) and Sanni Myllyaho (15.5.).
Sanni Purhonen is a critic, poet, creative writing teacher and disability activist. She has written literature and film criticism for example to Nuori Voima, Tukilinja, Kiiltomato, Voima and Kulttuurivihkot, and led a workshop on disability and art criticism for the Finnish Critics Association together with dancer Maija Karhunen.
Sanni Myllyaho is a cinephile focused on human rights, and a freelance writer. In her texts, she has addressed the relationship between art and disability.
Registration
Please note: the course is full, but you can sign up for the waiting list.
Please register by 7th May 2023 by e-mail to maaria.ylikangas@sarv.fi. Participants are admitted to the course in order of registration.
Accessibility
Central Library Oodi and the working space of the course are accessible. Oodi has several accessible toilets. More information about Oodi's accessibility: oodihelsinki.fi/en/accessibility
The language of the course is Finnish. Interpretation to Finnish Sign Language interpretation will also be arranged if necessary. Please let us knoq when you register if you need interpretation.
An induction loop can be arranged if necessary. Please let us know when registering if you need an induction loop.
Organizers
The course is organized as a collaboration of cooperation with the Shine on Critique! -project, the Finnish Critics' Association (SARV) and the Making space for artistry -project.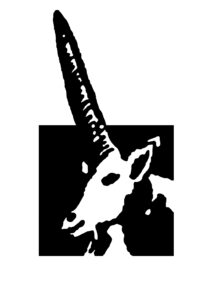 www.kritiikinuutiset.fi/in-english
More information
Maaria Ylikangas
Shine on critique! -project / SARV
maaria.ylikangas@sarv.fi
tel. 045 320 1373 (Mon-Fri 10-16)
Maija Karhunen
Making space for artistry -project / Culture for All
maija.karhunen@cultureforall.fi
tel. 040 166 2827